I am terrified of spiders.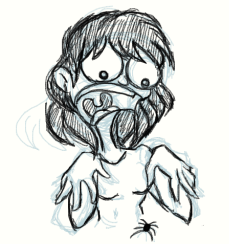 If I even *think* I've seen a spider, I will hunt it down mercilessly until I find it and kill it.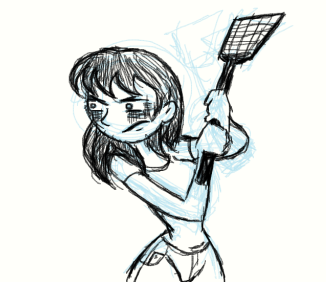 There are three kinds of spiders:
The fat ones that are super gross and squishy. I have to get someone else to kill these because they splatter *everywhere*.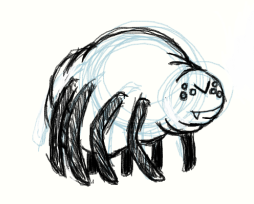 There are the skiny long-leggedy ones. They aren't aggressive or gross so I usually leave them alone.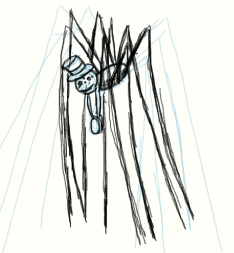 Then there are the really huge ones that are super fast, poisonous, and completely evil in every way.
Actual size: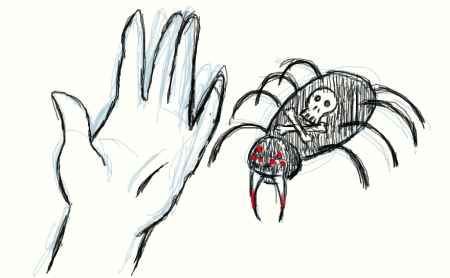 One day, while I was cleaning my room, I discovered the third kind of spider sleeping on my ceiling.

My boyfriend at the time was obsessed with weapons. He bought me a blow dart thing and I was afraid to use it because it had pointy darts. I was convinced that I'd accidentally shoot myself somehow. It had some un-pointy darts too but they looked pretty lame and useless. The un-pointy darts were just like the regular darts but without the, uh, point.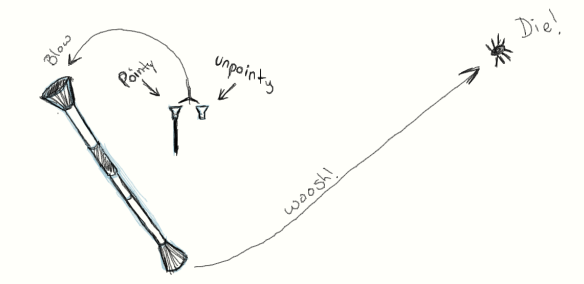 It didn't take long for my boyfriend to find out that I needed help. He came in, blow dart gun in hand, determined to vanquish this spindly legged foe.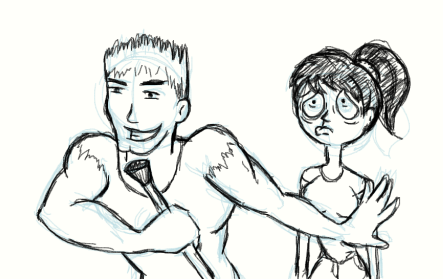 He missed.
He was pretty upset so he tried again and again until there were no darts left.

He was pretty mad. He handed the blow dart gun to me and mumbled something about going home to get a sword so he could stab it. I was pretty not impressed.

I decided that he was going to take a while and one dart had fallen off the ceiling when he slammed the door. I weighed my options: stare at the spider until he came back, risking it moving and attacking me viciously (because it had to know that we'd been trying to kill it) or face my fears and try the blow dart gun just once. The choice was obvious.

I'd hit and killed the spider on my FIRST TRY! I was ecstatic. I felt like a warrior princess.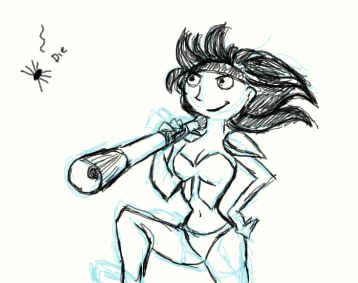 I called my boyfriend and told him that I'd taken care of it and that he didn't need to come back. I was, um, washing my hair tonight anyways.
I searched for the body so that I could throw it away. I couldn't find it.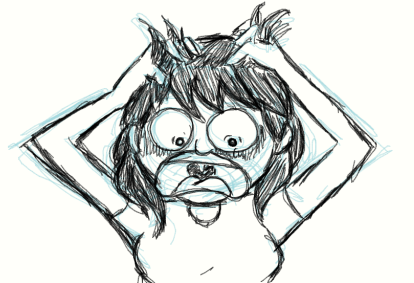 Certain that it was dead as a doornail and had just fallen somewhere out of my field of vision or something, I went about my business and tried to get a good nights sleep. I was tired from my spider killing exploits.